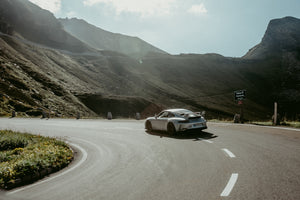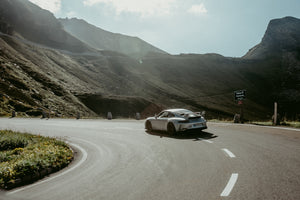 IF A THING MAKES YOU HAPPY, IT MUST MAKE SENSE TO NOBODY ELSE.
UN•REASON•REASON
/irrationality/ noun, feminine [die]
mental ability of humans to perceive the connections and order in this world and then simply to forget them for a short moment.
The mark
Being free, feeling pure life and having the courage to realize your own dreams beyond all conventions - that's what UNREASON stands for. The world is your playground. Go to your limits and beyond. Escape everyday life and start your adventure!
This philosophy is not only in each one of us, but also in our products.
UNREASON is more
It is the passion that unites us. The passion for things that don't make sense for everyone, that seem unreasonable - but the things that we burn for and that make us incredibly happy at the end of the day.
We associate UNREASON with an attitude to life, which we convey through our products and live in our mindset.

#stayunreasonable
100% UNREASON 100% YOU
We value high-quality materials, comfort and stylish details. We want you to feel comfortable in our clothing and that's why we offer you a 30-day money-back guarantee.
Cars & Friends
UNREASON is more than a clothing brand. We connect people with petrol in their blood - like we did on our trip last year.
Founder & Motorhead
Growing up in the heart of Germany, surrounded by mountains and nature, Franz knew early on that the world was a playground and that life was full of adventures.
When Franz saw the documentary "We write the Streets" by FORMAT67, he knew: this is it!
"And we're still sitting here, marveling at what we can't put into words, pursuing what we can't catch up with - and yet it can be described in one word: UNREASON"
Isn't that what we all want? Driving things forward, getting what's possible out of life and standing up for your dreams - no matter what others think! This is also Franz' philosophy and so he founded UNVERNUNFT in 2014. Since then, the label has inspired people with petrol in their veins with selected collections.